Radio Downloads
---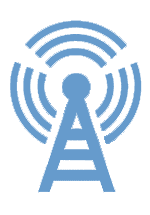 Bro. Alvin Craig
12/10/23
Radio Over the Airwaves
The Way of Truth Broadcast is an outreach of the Church of God (Universal) in Hagerstown, Maryland, USA. This broadcast was started in 1938 to minister the truth over the airwaves. Through the years, the preaching of several pastors and ministers has been featured on the Way of Truth Broadcast, but the message has never changed.
To find a station in your area please see our Radio Log at the bottom of this page.
You may also download any message in mp3 format below from our monthly broadcast archive. To download the mp3 file of the message, right-click on the link and and then choose "Save Link As" or "Save taget as" depending on your browser. To listen to a message on your device now, click on the message and a new window will open with an audio playback interface.
---
Radio Over the Internet
The Way of Truth now has an Internet-based radio station with previously recorded programming that is streamed continuously 24 hours per day. This streamed content is made up of recordings of singing and preaching that have occurred at services held at Hagerstown from as far back as the mid-1970s. This Internet-streamed content is different from, and is complementary to, the Way of Truth Broadcast which is still broadcast at the times and on the radio stations listed below.
---
January 2023
---
February 2023
---
March 2023
---
April 2023
---
May 2023
---
June 2023
---
July 2023
---
August 2023
---
September 2023
---
October 2023
---
November 2023
---
December 2023
---
Archives
---
Radio Log
DOMESTIC
Alabama, Mobile, WIJD 1270 AM & 95.7 FM, 6:00 A.M.
5,000 Watts - Heard in part of AL and MS
Georgia, Augusta, WFAM 1050, 8:00 P.M. Wednesday & 11:30 A.M. Sunday
5,000 Watts - Heard in part of GA and SC
Illinois, Carmi, WROY 1460, 9:00 A.M.
1,000 Watts - Heard in part of IL and IN
Kentucky, Prestonsburg, WDOC 1310, 7:30 A.M.
5,000 Watts - Heard in part of KY, WV and VA
North Carolina, Mooresville, WHIP 1350, 6:00 A.M. Sun.
1,000 Watts - Heard in part of NC
Listen live-www.tunein.com/radio/whip-1350-s29320/
Oklahoma, Marlow, KFXI-FM 92.1, 7:00 A.M.
100,000 Watts - Heard in part of OK and TX
Oklahoma, Sulphur, KFXT-FM 90.7, 8:30 A.M.
7,000 Watts - Heard in part of OK
Pennsylvania, Altoona, WRKY-FM 104.9, 9:30 A.M.
730 Watts - Heard in PA
Tennessee, Chattanooga, WLMR 1450, 3:00 P.M.
1,000 Watts - Heard in part of TN, GA, and AL
WLMR-FM 103.3, 3:00 P.M.
Heard in part of TN, GA, and AL
Virginia, Blacksburg, WKNV 890, 8:00 A.M.
10,000 Watts - Heard in part of VA, WV and NC
Virginia, Lynchburg, WKPA 1390, 5:30 P.M. Sat. & 6:00 A.M. Sun.
4,700 Watts - Heard in part of VA
Virginia, Lynchburg, 106.7-FM, 5:30 P.M. Sat. & 6:00 A.M. Sun.
250 Watts - Heard in part of VA
West Virginia, Summersville, WCWV 92.9, 8:30 A.M.
50,000 Watts - Heard in part of VA and WV
INTERNATIONAL
JAMAICA, MELLO-FM, 88.1, 88.3, 88.5, 7:00 A.M. Sundays
Heard throughout Jamaica
PHILIPPINES, Baguio, Luzon, DZBS-1368 AM, Sunday 7:00 A.M.
Heard throughout central Luzon
SHORTWAVE
WINB, Red Lion, Pennsylvania 9.320 on SW band
Friday, 9:30 P.M. Eastern Time, Saturday, 9:30 P.M. Eastern Time-2:30 G.M.T.
Listen live-Go to www.winb.com
WWCR, Nashville, Tennessee 4.840 on SW band
Sunday, 7:30 A.M. Eastern Time-12:30 G.M.T.
Listen live-Go to www.wwcr.com and click on transmitter #3