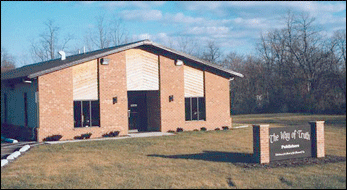 The Way of Truth Publishers is a subsidiary of the Church of God (Universal) Inc. located in Hagerstown, Maryland. It is our sincere desire that this website will be a blessing to all those who visit.
Please feel free to contact us with any questions or comments about this site or the Way of Truth newsletter.
Devoted to the gospel of our loving Savior, the Lord Jesus Christ, who gave freely His life-blood, to save us from our many sins, to sanctify our fallen nature and to bring into one body all true believers, by whose stripes we are healed.
Way of Truth Internet Radio
The Way of Truth Internet Radio broadcast provides a continously streaming selection of uplifting music and Bible-based preaching 24 hours per day.